The publication of this book, which pulls no punches, caused much controversy and created a precedent. Founding member of the magazine Conflits and author of a PhD thesis on the Syrian Christians in Ma'loula, the geopolitical analyst, Frédéric Pichon, has written a savage critique which goes against the current emotional style of many books written today on the situation in Syria.
The author condemns the disastrous management of the Syrian conflict by western governments, French diplomats being the first to blame. While the French government distinguished itself at the very outbreak of the crisis in March 2011 by taking a clearly offensive line, its tendency to take action on all fronts, combining moral outrage with verbal aggression, its military weakness and its faint-hearted attitude led to the consequences that we know today.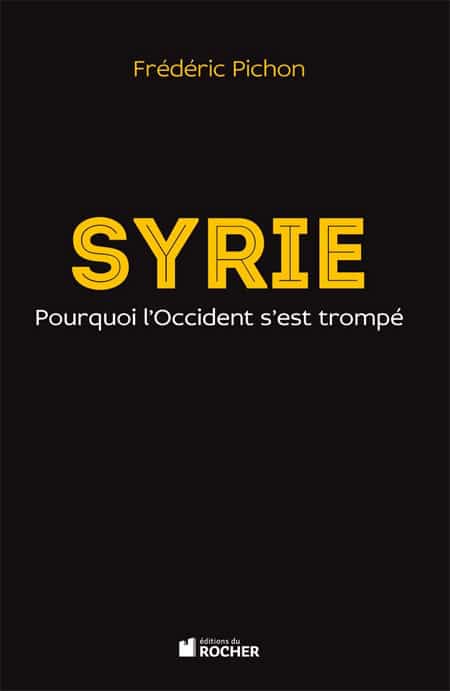 Intoxicated by the media euphoria of the so-called "Arab Springs", France took over a year to reluctantly admit that its negotiating partners, the foreign-based National Coalition for Syrian Revolutionary and Opposition Forces, was found wanting in face of the unstoppable rise of the Islamic extremists.
Worse still, France, which wasn't unaware of the power struggles within this motley opposition group, continually discouraged peace initiatives coming from other Syrian groups opposed to the regime. Working in collaboration with its Saudi and Qatari allies, France apparently did all it could in January 2012 to thwart the Arab League's mission, mistakenly counting on a rapid overthrow of Bashar al-Assad's regime.
The tragedy of Syria, whose landscape has been transformed into a battlefield for the world's Islamic extremists, is also one of media excess and biased coverage of the conflict. Frédéric Pichon shows us that the story is more than one of appalling ignorance. Three years after the declaration of this war waged for others, a war which has claimed a 150,000 lives, he gives us an account of an historical blunder by a France humbled by mistakes and contradictions.
---
Translated from French
The original author was Tigrane Yégavian, journalist for Conflits magazine.
Source: Conflits
http://www.revueconflits.com/syrie-pourquoi-loccident-sest-trompe-de-frederic-pichon