Michel Guénaire, The Return of Nations (Le Retour des États) Grasset, 2013, 400 p., 21,50 €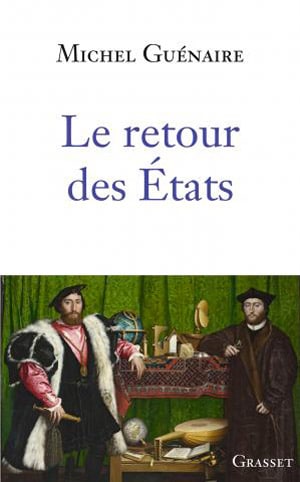 This essay is a plea for the nation-state, combined with a scathing critique of neo-liberalism, the origin of uniform globalisation which holds national history in disregard. With the deepening crisis in our western economies, the role of the state has become vital. The state can no longer simply be the expression of national power, as during the period of empire, but is in fact the perfect embodiment of a nation's identity. This is because, according to the author, the state remains the best means of protecting peoples interests.
Making use of an extensive social science literature, this work demonstrates how the rest of the world is seeing a reaffirmation of original cultures in reaction to what the author terms "the neo-liberal amnesia" which has vainly attempted to swallow them up. According to the author, the true revolution is not globalisation but the reconfiguration of regional identities in the world with sovereignty as the common goal.
Article Translated from French
Source : http://www.revueconflits.com/le-retour-des-etats-de-michel-guenaire/